1. IDENTIFICATION OF ARTICLE
AEROHUB® Heat Detector Generators – Model SS/MS Series.
2. COMPOSITION / INFORMATION ON INGREDIENTS
 Components / Ingredients
CAS #
Remarks
 Potassium Carbonate ( contents 60% – 65% of overall components)
584-08-7
Components are blended and pressed into highly stable, moulded form. Moulded composition is contained within sealed double walled stainless steel housing – no environmental exposure
 Magnesium Compound
7439-95-4
 Organic Admixture / Binder ( Palm Kernel )
 Appearance & Odour
Cream to white in colour. No odour but some micro residue deposited
 Auto-Ignition Temperature
265° C
 Solubility in Water
Slightly Soluble
AEROHUB® is a modular object consisting of cylindrical stainless steel housing, activation devices, heat detection agent composition, reaction compartment and cooling unit. The activation device can be triggered electrically by means of detection system, or mechanically by manual or thermally by heat. The heat detection agent composition is a special proprietary charge containing non-toxic and inert components.
3. HAZARD IDENTIFICATION
AEROHUB® condensed aerosol Heat Detection Generators mentioned herein are classified as ' pre-engineered Heat Detection System '. The suppression generator does not present an explosion danger, only aerosol stream escaping after activation. In packed condition the effects are essentially limited to the package itself. The aerosol is only generated at the outlet (nozzle) of the generator. Do not touch generator during or immediately after discharge, this can lead to burns. The compound is not hazardous to human and environment.
4. FIRST AID MEASURE
| | |
| --- | --- |
| Contact Method | Procedure |
| Inhalation | Remove to fresh air |
| Eye Contact | No danger to eye – however avoid long exposure |
| Skin Contact | Safe to human skin |
| Ingestion | Not likely route of exposure |
5. FIRE FIGHTING MEASURE
In the event of a fire, evacuate the area and inform emergency services. Ignition of AEROHUB® produces and aerosol. Water may be used as an additional suppression agent for fire involving the packing and keep the public away.
6. ACCIDENTAL RELEASE MEASURES
If these devices are spilled they can be safely recovered by hand and should be inspected for damage prior to repacking. Suspect or damage articles should be labelled and consigned for correct destruction.
7. PHYSICAL PROPERTIES
Appearance : Steel Cylinder up to 250mm in length
8. EXPOSURE CONTROL / PERSONAL PROTECTION
| | |
| --- | --- |
| Respiratory Protection | Ventilate area after discharge |
| Hand Protection | N/A |
| Eye Protection | N/A |
| Skin Protection | N/A |
9. HANDLING AND STRORAGE
The generators must be in its original container and should be kept in dry area.
10. STABILITY AND REACTIVITY
These devices are extremely stable below 200⁰C. They should be protected from fire, source of electric power, shock, and high temperatures.
11. TOXICOLOGICAL INFORMATION
Please refer to AGIT report for Human Safe.
The potassium carbonate emission after activation of AEROHUB® aerosol heat detection increases the pH value by means of hydrolytically process within the range of 7.5 to 8.6. This slight alkalinity does not cause any skin irritation. When used and handled in accordance with the regulation, AEROHUB® heat detection does not present any health danger.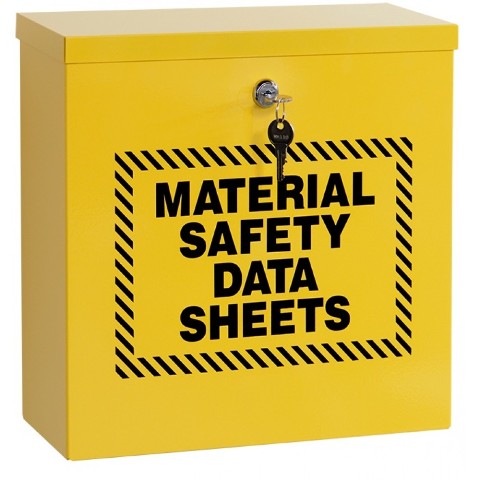 12. ECOLOGICAL INFORMATION
These devices are sealed and present no ecological hazards. The aerosol produced upon ignition is ZERO Global Warming Potential ( GWP ) and ZERO Ozone Depletion Potential ( ODP ).
13. DISPOSAL CONSIDERATIONS
 Comply with all local, state and federal/international regulations. Before disposal of the AEROHUB® generators ( discharged, damaged or unused ), please contact HUB TECHNOLOGIES ( M ) SDN. BHD. or its appointed distributors.
14. TRANSPORTATION INFORMATION
| | |
| --- | --- |
|  UN Classification |  Potassium Carbonate UN 3077 Class 9 |
|  Packaging Group |  III |
|  HS Code |  28364000 |
15. REGULATORY INFORMATION
| | |
| --- | --- |
| S15 | Keep away from heat |
| S33 | Take precautionary measures against risk of static discharge |
| S35 | This material and its container must be dispose of in a safe way |
| S39 | Wear eye / face protection |
16. OTHERS INFORMATION
 Comply with manufacturer's installation and maintenance procedures.